An endosteal implant is a type of dental implant inserted into a patient's jawbone as an artificial root to secure dental replacements. Dental implants are usually employed to replace missing teeth.
Different materials are used to make endosteal implants, including titanium and zirconia. Titanium is the most popular material because of its strength and durability. Zirconia is a newer type of strong material, although not as widespread as titanium.
Types of Dental Implants
Dental implants fall into two main categories: endosteal and subperiosteal.
Dental implants are most commonly endosteal implants. Artificial teeth are placed on them and act like roots in the jawbone.
Under the gums, but on top of the jawbone, is where a subperiosteal implant is positioned. People with inadequate bone height in their jaw can use this type of dental implant.
A variety of materials are used to make endosteal implants, which can influence their cost, efficiency, and durability. The most popular type of endosteal implant is a titanium endosteal implant because of its strength and durability. In addition to titanium, zirconia endosteal implants are a newer, stronger option. However, they are not as widely available as titanium implants.
#1: What is an Endosteal Implant?
Endosteal implants are types of dental implants surgically inserted into the jawbone in order to act as an artificial root to hold the replacement tooth. These implants resemble small screws inserted into the jawbone. Protruding through the gums, they support the replacement tooth.
#2: What are Subperiosteal Implants?
If you need dental implants but lack sufficient bone to support them, your dentist may recommend subperiosteal implants. These implants are placed below the gum line and on top of the jawbone in order to hold the replacement teeth in place. Over time, the metal frame fuses with the bone and becomes permanent.
Different materials are used for subperiosteal implants, including stainless steel, titanium, or titanium alloy.
Am I a Good Candidate for Endosteal Implants?
It is up to your dentist or oral surgeon to determine if endosteal implants are the right choice for you. If you have a missing tooth or teeth, it would be best if you met these essential criteria to qualify for endosteal implants:
Good general health
Good oral hygiene
Healthy gums (no periodontal disease)
A fully developed jawbone
A good amount of bone in your jaw
No smoking
To complete the whole process, you will need to be prepared to devote several weeks or months to healing and allowing your jawbone to grow.
How Does the Endosteal Implant Procedure Take Place?
#1: Consultation with Your Oral Surgeon
The first step is to schedule an appointment with your dentist or oral surgeon. During the consultation, they will decide whether endosteal implants are right for you and create a personalized treatment plan for you.
#2: Endosteal Implant Placement
In the case of endosteal implants, the next step would be to have the implants placed. A local anesthetic is usually used, but sedation may be required if you are especially anxious.
#3: Osseointegration
Your gums will be incised during surgery to expose the bone. The implant will be placed into the bone following the incision, and the incision will be stitched up.
#4: Abutment Placement
On top of the endosteal implant is the abutment, a connector piece. As it protrudes through the gums, it will support the tooth.
#5: Crown Placement
Following the placement of the endosteal implant and abutment, impressions of your teeth will be taken, from which an artificial tooth will be created.
#6: Bone Fusion
Once the implant has been placed, you'll need to wait several weeks for it to fuse with your bone. Your oral surgeon will place your artificial tooth on top of the implant once the fusion is complete. 
#7: Placement of Artificial Tooth
Finally, the artificial tooth is placed on top of the endosteal implant. Your general dentist can complete this step in one of two ways. You can first get a temporary tooth until your permanent tooth is ready, or they can place the permanent tooth on the same day as the endosteal implant surgery.
How Long Do Endosteal Implants Last?
The best way to preserve your endosteal implant is to maintain adequate oral health, including routine professional cleanings, regular brushing, and flossing. In addition, your oral surgeon may recommend avoiding hard or chewy foods, tobacco products, and prescribed antibiotics. Other than that, patients report tremendous success with long-term benefits, and they rarely experience any complications! 
What is the Cost of an Endosteal Implant?
It depends on how many teeth need to be replaced, which type of implant is used, and where the dental practice is located. In general, the cost of endosteal implants and the final restoration ranges from $3,000 to $5,000 per single implant. The final cost will vary if you need a bone graft as well.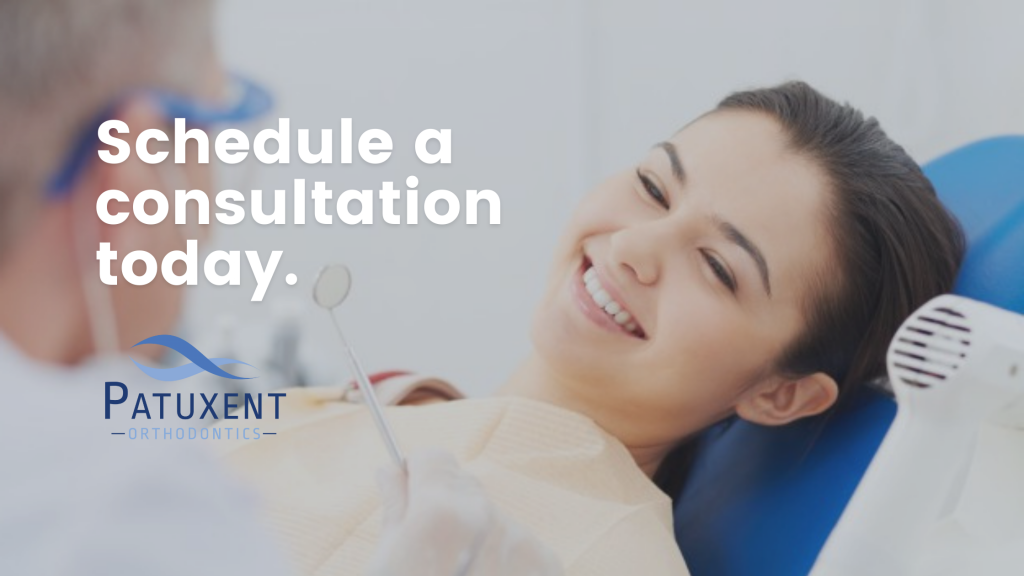 Choose Patuxent Orthodontics for Your Orthodontic Treatment!
Contact Patuxent Orthodontics if you think that endosteal implants may be a solution to your dental woes. Whether you want to learn more about the benefits of endosteal implants or simply have questions about the process, use our live chat or call (240) 802-7217 or send us a message through our Contact Us page to connect with our friendly staff today to book a free consultation! Our office, located at 44220 Airport View Dr., Hollywood, MD 20636, proudly serves Maryland's Patuxent area, as well as the Greater Washington DC area. So, if you're residing in California, Lexington Park, and Great Mills and are looking for one of the best orthodontists in MD, don't hesitate to visit our office! We also invite you to keep up with our blog to get answers to many of the frequently asked questions about maintaining sparkling oral health and follow us on social media to become a part of our smiling community!
References
Frothingham, Scott. "Endosteal Implant: Dental Implant Types and Procedures." Healthline, Healthline Media, 19 July 2019, www.healthline.com/health/endosteal-implant. Accessed 18 Jul. 2022.