Mouthwash is almost certainly something you have heard about, whether you use it or not. But, are you familiar with how to properly use this dental cleaning tool? Even though you may be trying to improve your oral health, you can actually overuse oral rinse and worsen it! Learn how to get the most out of your oral rinse by reading this article. 
What is Mouthwash?
Mouthwash is a liquid used to clean your teeth, gums, and mouth. It can kill bacteria on your tongue and between your teeth with mouthwash since it contains an antiseptic. While mouthwash is not a substitute for brushing or flossing, it can help improve oral health.
What are the Benefits of Mouthwash?
The benefits of mouthwash are numerous. It can be used to kill harmful bacteria or mask bad breath. Freshening breath, preventing cavities, and reducing plaque are all benefits of oral rinses. Tooth decay and gum disease can also be prevented with mouthwash. 
Several specialty types of mouthwash are available by prescription from your dentist. If you suffer from sensitivity or have a dry mouth, prescription mouthwash might be helpful. 
Is It Good to Use Mouthwash Every Day?
Your mouthwash is safe to use every day if the instructions recommend it. Mouthwashes can, however, be harmful if you use them more frequently than recommended. With that said, most mouthwashes can be used twice a day along with your regular oral hygiene routine. 
How to Properly Use Mouthwash
Depending on the brand, there will be different directions on each bottle of mouthwash. Follow the instructions on the package of your mouthwash for proper oral hygiene.
Thoroughly brushing and flossing your teeth should be the first step in your daily oral hygiene routine. Wait a bit before using mouthwash if you use fluoride toothpaste, as mouthwash can wash away the fluoride. Only use mouthwash after cleaning your teeth for best results. 
Next, rinse your mouth with the provided cup or a plastic measuring cup. Make sure to use the recommended amount of mouthwash, typically between 3 and 5 teaspoons.
Fill your mouth with the cup's contents and swish it around. The rinse should not be swallowed since it is not intended for consumption. During rinsing, gargle for about 30 seconds.  
When you're done, spit the mouthwash into the sink and savor the minty fresh breath of oral hygiene success! 
In contrast to brushing your teeth, mouthwash for stinky breath has no specific rules. However, if you are using mouthwash to strengthen enamel, fight periodontal disease, prevent tooth decay, or reduce dental plaque, you must use it right after brushing and flossing. 
How Often Should I Use Mouthwash?
Along with their regular teeth-cleaning routine, some people use mouthwash daily. A quick rinse can also be used to treat bad breath. 
It is recommended that mouthwash be used no more than twice daily after brushing and flossing. It is not recommended to use an oral rinse if you have an open sore in your mouth. Dousing oral sores with fluoride and antiseptics can damage your oral health. Use your oral rinse only as directed.
Can I Use Too Much Mouthwash?
When you use oral rinse too frequently or too much, you will do more harm than good. It is especially important to avoid the overuse of alcohol-based mouthwash brands since they can irritate the soft tissues of the mouth. If you have a dry mouth, you may experience further problems, like bad breath and tooth decay. In addition, it is possible to experience side effects even with alcohol-free mouthwash, including tooth staining, if you use it too often. Please speak with your dentist if you're unsure how often to use your mouthwash. 
Which is the Best Mouthwash?
Choosing the right mouthwash depends on your wants, needs, and oral health. You can choose either an alcohol-based or non-alcohol-based product. Oral rinses without artificial coloring are also available. Additionally, when choosing the right mouthwash, make sure that whatever mouthwash you choose has the ADA Seal of Acceptance.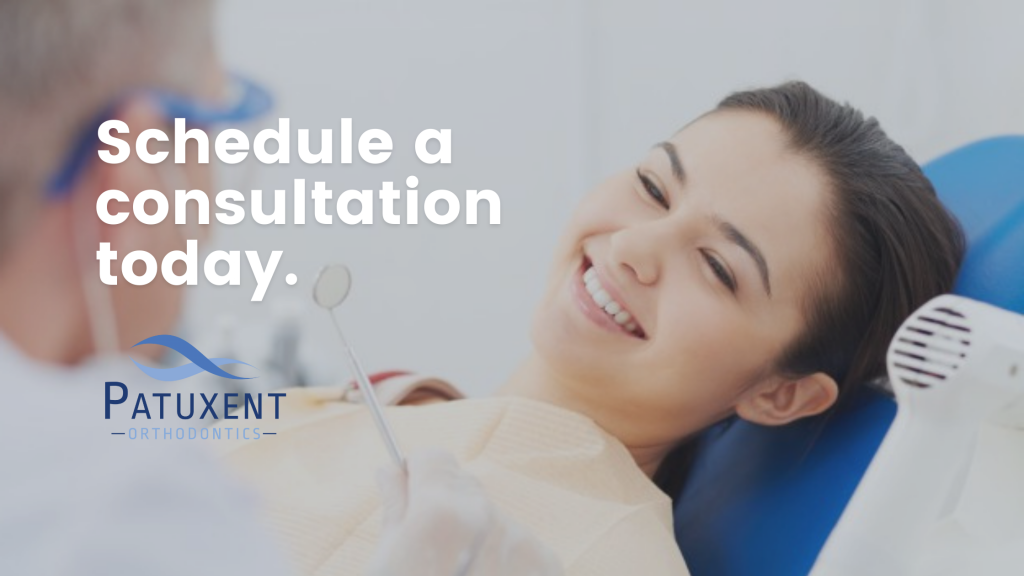 Start Your Orthodontic Journey at Patuxent Orthodontics!
Contact Patuxent Orthodontics if you think that orthodontic treatment may be a solution to your dental woes. Whether you want to learn more about the benefits of orthodontic treatment or simply have questions about the process, use our live chat or call (240) 802-7217 or send us a message through our Contact Us page to connect with our friendly staff today to book a free consultation! Our office, located at 44220 Airport View Dr., Hollywood, MD 20636, proudly serves Maryland's Patuxent area, as well as the Greater Washington DC area. So, if you're residing in California, Lexington Park, and Great Mills and are looking for one of the best orthodontists in MD, don't hesitate to visit our office! We also invite you to keep up with our blog to get answers to many of the frequently asked questions about maintaining sparkling oral health and follow us on social media to become a part of our smiling community!
References
Watson, Kathryn. "How to Use Mouthwash Safely and Properly: What You Need to Know." Healthline, Healthline Media, 25 Nov. 2019, www.healthline.com/health/how-to-use-mouthwash#using-mouthwash. Accessed 26 Oct. 2022.

"Mouthrinse (Mouthwash)." American Dental Association, www.ada.org/resources/research/science-and-research-institute/oral-health-topics/mouthrinse-mouthwash. Accessed 26 Oct. 2022.