We offer Vivera® retainers and Invisalign® aligners at Patuxent Orthodontics, but some may wonder why they go together. When one has a busy schedule or struggles to cope with daily life, it can be challenging to wear every type of orthodontic device correctly. Even with Invisalign, retainers are required. Specifically designed for use with Invisalign braces, Vivera is a branded retainer made by Invisalign that differs from traditional appliances.
With the Vivera retainer, you will be able to correct any remaining alignment issues following your Invisalign treatment. The retainer can be worn continuously for up to two years, making it an excellent choice for those seeking a more permanent solution. Additionally, it doesn't look like regular wired retainers, and it's virtually invisible!
Do I Need to Wear a Retainer after My Treatment Is Over?
In order to maintain the perfect alignment of your teeth, the answer is YES! Ideally, you will have to wear a retainer every night for the rest of your life.
Vivera retainers are modern retainers worn like mouthguards that gently press the teeth back into place. Vivera retainers are made from soft, flexible plastic and are customized to fit your mouth.
Invisalign Retainers: What Are They?
Invisalign retainers straighten teeth without brackets or wires because they are clear, customized, and removable. You will barely be able to tell that you are having your teeth straightened since they are nearly invisible. Besides offering Invisalign therapy to adults and teenagers, our clinic also offers conventional braces as an alternative to developing a spectacular, confident smile.
Dr. Lee manipulates your teeth through Invisalign in small steps until they reach their final position. Each aligner is worn for approximately a week to ten days (22 hours a day), being removed only to eat, brush, and floss. By swapping out each alignment tray for the next, your teeth will gradually move until you achieve the confident smile of your dreams!
Following Your Invisalign Treatment with a Vivera Retainer
Despite the most advanced technology, braces and aligners cannot solve one problem: once your aligners are removed, your teeth will attempt to slip back to their original positions. This is because it takes time for your body to build new bones and tissues for your teeth to stay in their new positions. Therefore, you may need to wear a retainer for the rest of your life.
Vivera Retainers Vs. Invisalign Retainers: What Is the Difference?
Invisalign retainers are made of clear plastic and work just like Invisalign. The aligners go between your teeth, repositioning them once they are removed. On the other hand, Vivera retainers are intended to be worn continuously for two years after treatment.
Compared to other common transparent retainer materials, Vivera is 30% stronger and twice as durable. Doctors who have tried it rate Vivera as their #1 favorite brand.
What Is the Purpose of Having 4 Vivera Retainers?
Once you purchase Vivera retainers, you receive four sets of new, strong retainers (eight appliances in total) to ensure that you always have a backup.
You will pay less for each appliance compared to traditional retainers. Additionally, Vivera retainers are more durable and less prone to damage, so you will spend less money on replacements. Contrary to other retainers, Vivera retainers are very affordable in the long run.
Vivera Retainers: How Long Do They Last?
If you take care of your Vivera retainers, they will last for several years. Since they are thicker than aligners, they are designed to last longer. However, even the best retainers tend to wear out over time. If you need new Vivera retainers, the replacement process will be simple since your orthodontist's office already has your original digital scans on file. Therefore, a 3D print can be made for you quickly.
Vivera Retainers: How Often Should I Clean Them?
You've noticed some white spots on your retainers, haven't you? Those are primarily hardened bacteria and food particles. It is critical to clean your Vivera retainers as soon as you remove them from your mouth. Use a toothbrush, a few drops of dish soap, and some warm water to clean your retainers. You can also soak them in mouthwash. Crystals, tablets, foams, and sprays are available for a more thorough clean.
Are Vivera Retainers Expensive?
Traditional retainers are less expensive than Vivera retainers. Still, since the package includes four sets of retainers —eight appliances altogether — you are paying less per appliance than you would for a single traditional retainer. Furthermore, Vivera retainers are more durable and less likely to be damaged. This makes Vivera retainers a very cost-effective option in the long run.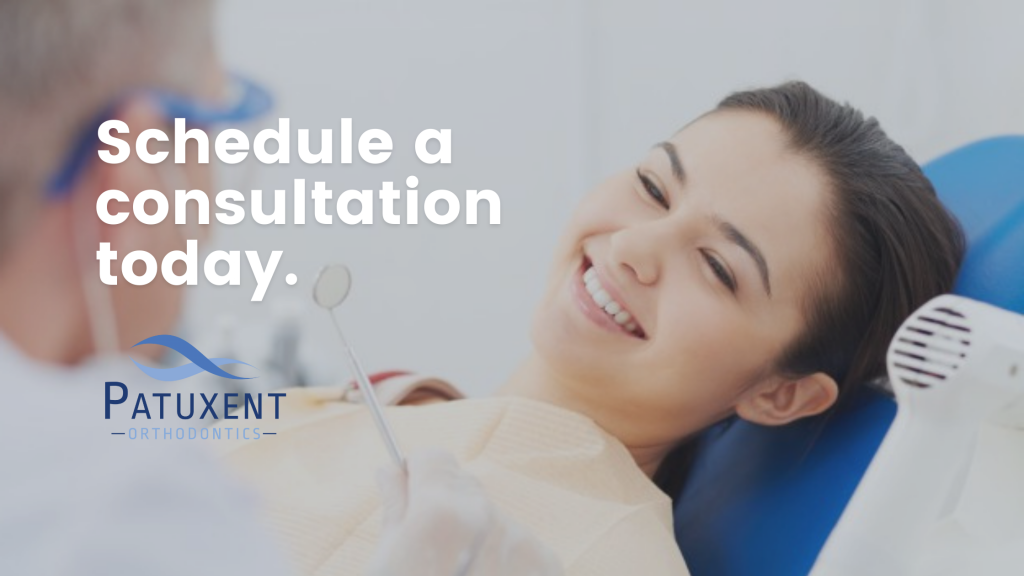 Choose Patuxent Orthodontics for Your Orthodontic Treatment!
Orthodontic treatment with Invisalign is a great option for straightening your teeth without using traditional braces. However, it is crucial to note that teeth will move out of their new positions if other means are not used to support them. Therefore, wear Vivera retainers when your orthodontist suggests it if you wish to maintain your teeth's corrected positions after treatment. The Vivera retainers cost less, come with eight appliances in total, and last longer than Invisalign.Properly maintaining your Vivera retainers will ensure that your smile remains stunning for years to come. We provide Invisalign at our office in Hollywood, MD, so contact us today to schedule a free, easy consultation! You can also check our blog for answers to many of the frequently asked questions about maintaining sparkling oral health!