Everyone wants perfectly straight teeth to boost their confidence and feel ready to take on the world! In order to achieve these desired aesthetic results or maintain optimal health, many patients look for options for tooth alignment treatments.
Anyone who would like a more discrete alternative to traditional braces can benefit from clear aligners. However, today there are so many different aligners to choose from that it can be hard to find the one that works best for you. We hope this article will aid you in achieving your future smile by comparing two top-grossing aligners companies: SPARK Aligners and Invisalign!
Invisalign: What Is It?
Invisalign is the name most people associate with clear aligners. After receiving FDA approval in 1998, Invisalign became the first major company to produce clear aligners.
With Invisalign, Dr. Chapman helped his patients gain confidence and straighter teeth by being one of the earliest adopters of clear aligners technology. For 17 years, Invisalign produced aligners without competition from other companies, creating a monopoly. The Invisalign system boomed by 2000 as 75% of orthodontists trained on the new system. More than 40 different aligner companies are on the market today, and more are continually emerging.
SPARK Aligners: What are They?
In the world of cutting-edge orthodontic products, Ormco is recognized for its SPARK aligner products. SPARK aligners are made with TruGEN, the latest innovation in clear aligner materials. They are comfortable, clear, durable, and stain-resistant. In addition, SPARK aligners have better tooth contact than other devices, resulting in improved force retention. Therefore, they are stronger than their competitors.
Invisalign and SPARK Aligners: Similarities and Differences
Although both Invisalign and SPARK gently move teeth, their design and materials are quite different. Furthermore, SPARK aligners have a smoother, more comfortable edge due to their specific treatment.
It is not only the products that are unique but also the way they are made. Invisalign aligners are made using more conventional methods, while SPARK aligners use next-generation technology like 3D prints. Through the use of prints, SPARK was able to create thinner aligners and, therefore, aligners that fit better. Precision leads to predictability and shorter production times.
However, both Invisalign and SPARK aligners cost about the same.
What is the Clearer Aligner of the Two?
It is the material that makes the most significant difference between Invisalign and SPARK aligners. SmartTrack is a plastic material in Invisalign that is designed for durability and efficient tooth movement. Invisalign is distinguished from other clear aligner systems by using this patented material.
On the other hand, SPARK aligners use a patented clear material called TruGen. Because it is thinner, clearer, and polished with scalloped edges for optimal comfort, TruGen is gradually out-competing SmartTrack. In addition, TruGen's virtually invisible aligners offer its patients the ultimate discretion, with minimal aligner stains.
SPARK Aligners Versus Invisalign: Price
As far as price goes, SPARK aligners and Invisalign are very similar. In most cases, patients can estimate at least several thousand dollars for either company's treatment, depending on their unique needs. Starting prices for both products are around $5,000.
Which Aligner Provides the Most Comfortable Treatment Experience?
With its new technology and exceptional attention to detail, SPARK's new aligners are even more gentle than Invisalign. In comparison with their competitors, SPARK aligners are thinner, which makes them more comfortable. Moreover, SPARK's liners have hand-trimmed and polished edges to prevent irritation of soft tissues within the mouth. As a result, patients with metal sensitivities or allergies will benefit from them.
SPARK aligner's use of 3D prints creates a more comfortable treatment experience and perfectly calibrated fit than its competitors. In addition, by applying gentle, constant pressure, SPARK aligners comfortably straighten teeth.
3D printing allows SPARK aligners to provide a more comfortable treatment experience and a perfectly calibrated fit than their competitors. Additionally, SPARK aligners straighten teeth comfortably by applying gentle, constant pressure.
Invisalign and SPARK Aligners: Effectiveness
A few Invisalign reviews show some unsatisfied users, despite both aligners being effective. Human anatomy and orthodontic methods have improved significantly since the invention of the Invisalign system. These discoveries have been utilized by SPARK to create an even more effective aligner that provides flawless treatment. SPARK has had overwhelming user support since its launch, and top orthodontists have praised its remarkable effectiveness, comfort, clarity, and stain-resistant qualities.
Only Orthodontists Can Provide the SPARK Orthodontic Treatment!
Both general dentists and orthodontists can provide Invisalign, but only orthodontists can provide SPARK clear aligners to patients. SPARK trusts only orthodontists to perform aligner treatment flawlessly as they understand the intricacies behind tooth movement.
Which Orthodontic Treatment Plan is Better for Me?
Clear aligners are your best choice if you want teeth straightening options but something more discreet than traditional braces! You should visit a dental practice that offers both Invisalign and SPARK clear aligners in order to discover which treatment option is best for you. Treatment providers will recommend the most appropriate option for your unique dental needs after assessing your teeth and dental misalignment.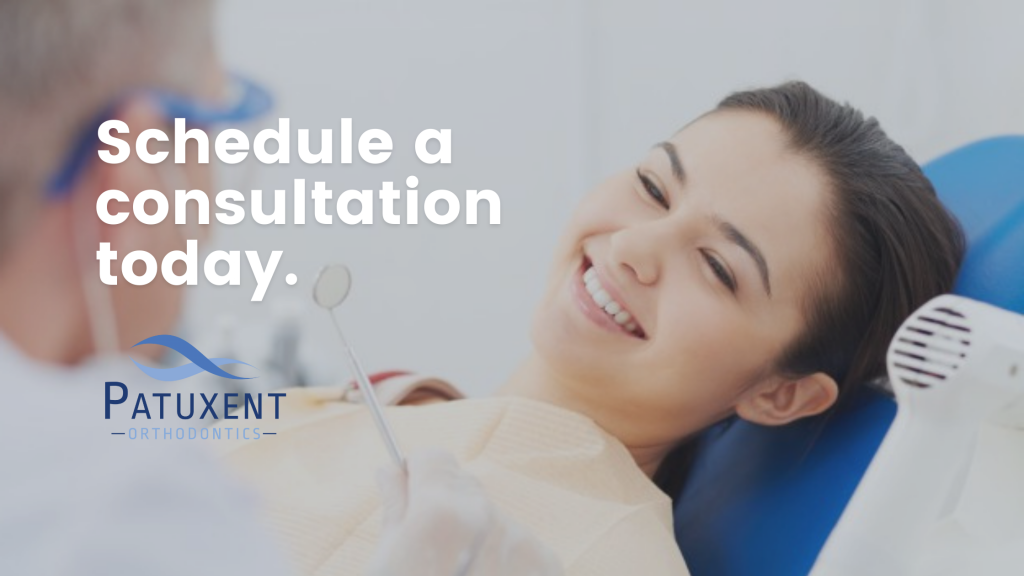 Contact Patuxent Orthodontics for Your SPARK Aligner!
Contact Patuxent Orthodontics if you think that SPARK aligners may be a solution to your dental woes. Whether you want to learn more about the benefits of SPARK aligners or simply have questions about the process, use our live chat or call (240) 802-7217 or send us a message through our Contact Us page to connect with our friendly staff today to book a free consultation! Our office, located at 44220 Airport View Dr., Hollywood, MD 20636, proudly serves Maryland's Patuxent area, as well as the Greater Washington DC area. So, if you're residing in Hollywood, Wildewood, or Leonardtown and are looking for one of the best orthodontists in Maryland, don't hesitate to visit our office! We also invite you to keep up with our blog to get answers to many of the frequently asked questions about maintaining sparkling oral health and follow us on social media to become a part of our smiling community!