If you are looking for a way to straighten your teeth without going through the hassle of traditional braces, then SPARK aligners may be the perfect solution for you! SPARK aligners are a new type of aligner made from a special material that allows them to gently and effectively straighten your teeth with a faster treatment time.
This blog post will discuss SPARK aligners and why they are slowly becoming the top aligner choice among orthodontists!
SPARK Aligners: The Next Generation Orthodontic Treatment
SPARK aligners are the newest addition to the dental and orthodontic world. They are manufactured by Ormco™, a global leader in innovative orthodontics products, with 60 years of orthodontic expertise, R&D, and high standards of manufacture.
SPARK aligners are virtually invisible and even clearer than the Invisalign system. SPARK aligners are made with TruGen™ material, which studies have shown to be more durable, comfortable, and less likely to stain. They also have better contact with your teeth, providing advanced sustained force retention.
Both Invisalign and SPARK aligners offer cutting-edge, 3D computer imaging technology to create your aligners. However, a SPARK aligner offers the extra touch of hand-trimmed, polished edges for maximum comfort, preventing irritation inside the lips and the gum line.
However, one significant difference between Invisalign and SPARK is often overlooked: the amount of certification required for use. Dental and orthodontic professionals can take an Invisalign weekend certification course. But that does not fly with SPARK aligners. It's only with orthodontists that SPARK's creators trust the treatment to be flawlessly executed since orthodontists are trained in the intricacies of teeth movement.
Benefits of SPARK Aligners
Clearer, Safer Aligners
SPARK aligners are made with TruGen™ material, which studies have shown to be more durable and less likely to stain. In addition, they have BPA, mercury, latex, and phthalate-free hand-trimmed edges for maximum comfort, preventing irritation on the inside of the lips and the gum line.
Reduced Orthodontic Treatment Time
Another major benefit of SPARK aligners is that they allow shorter treatment times than other aligner options. Due to their hand-trimmed surface, these aligners grip teeth more effectively for fast, reliable tooth movement.
Reduced treatment time can be especially beneficial for those with busy schedules or looking to straighten their teeth as quickly as possible. With SPARK aligners, you can see results in as little as 12 weeks!
The aligner must be worn 22 hours a day for 1-2 weeks to provide the most effective and efficient patient treatment. Ideally, patients should only take out their aligners to eat or brush.
The length of your treatment will depend on the severity of your condition, although most patients see results after just a few months!
How Much Do SPARK Aligners Cost?
Although their price ranges from $3,500 to $8,000, the cost of SPARK aligners depends on various factors, including case complexity, treatment duration, and insurance coverage.
Am I a Candidate for SPARK Aligners?
You may be a candidate for SPARK aligners if you encounter any of these conditions:
Crowded teeth
Gapped teeth
Open bite
Overbite
Crossbite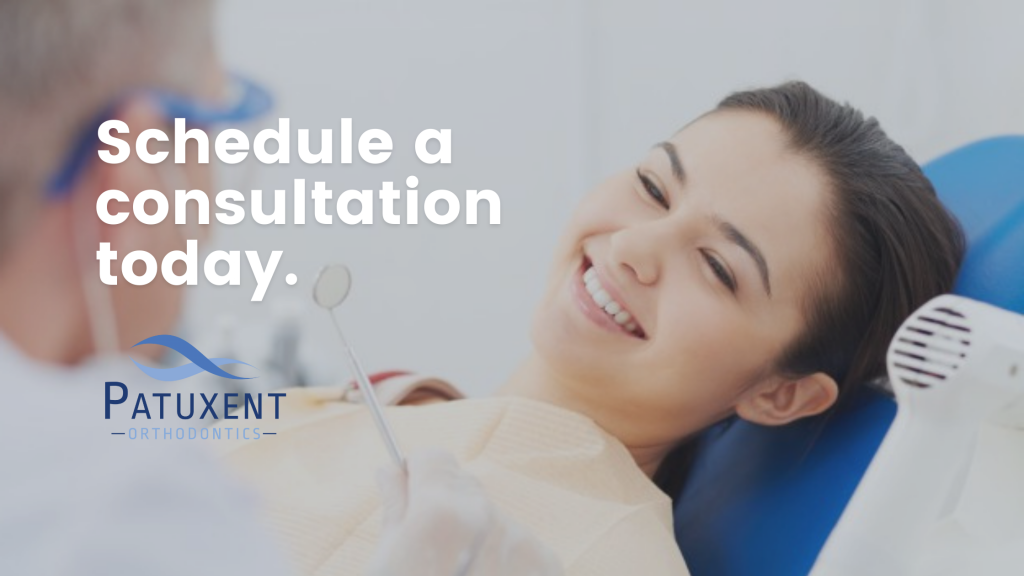 Contact Patuxent Orthodontics for Your SPARK Aligner!
Contact Patuxent Orthodontics if you think that SPARK aligners may be a solution to your dental woes. Whether you want to learn more about the benefits of SPARK aligners or simply have questions about the process, use our live chat or call (240) 802-7217 or send us a message through our Contact Us page to connect with our friendly staff today to book a free consultation! Our office, located at 44220 Airport View Dr., Hollywood, MD 20636, proudly serves Maryland's Patuxent area, as well as the Greater Washington DC area. So, if you're residing in Hollywood, Wildewood, or Leonardtown and are looking for one of the best orthodontists in Maryland, don't hesitate to visit our office! We also invite you to keep up with our blog to get answers to many of the frequently asked questions about maintaining sparkling oral health and follow us on social media to become a part of our smiling community!
References
Uspto. "Trugen – ORMCO Corporation Trademark Registration." USPTO.Report, uspto.report/TM/88300107. Accessed 3 Aug. 2022.