It is estimated that at least 4 million Americans wear braces at any given time. In today's culture, everyone wants a bright, perfectly straight smile. However, achieving the ideal smile can sometimes prove challenging. 
Don't worry, though — Invisalign aligners can help you reach your full smile potential! The Invisalign system may be the right choice if you want a more discreet tooth-straightening option! Are invisible aligners suitable for everyone? Find out in today's article! 
When is the Best Time to Get Invisalign?
Biologically, the Invisalign treatment is ideal for people at least 18 years old. Invisible aligners will not benefit younger patients who still have baby teeth to lose. As long as teeth are lost, the mouth and teeth constantly change shape and position. It would be ineffective to adjust them without permanent incisors and first molars. There is no specific age when Invisalign is ideal for children and young teens since they lose teeth at varying ages.  
As a result, Invisalign does not have an upper age limit. In fact, straightening crooked teeth as an older adult can reduce the need for restorative treatment. 
Are Teens Eligible for Invisalign Treatment?
Teenagers can undoubtedly receive Invisalign treatment! As a matter of fact, Invisalign has designed a treatment plan specifically for teenage patients. Using Invisalign Teen, your teenager can straighten their teeth in an aesthetic and flexible way!
If your child's orthodontist recommends Invisalign Teen, you will need to prepare your child for this orthodontic treatment in advance. Your child must be responsible enough with their Invisalign Teen aligners to ensure a successful treatment experience. Traditional braces may be a better option if your teenager is unprepared for the responsibility.    
Why are Invisalign Aligners Better Than Traditional Braces?
Invisalign Teen slowly aligns the teeth with gentle, constant pressure, similar to metal braces. It has several advantages over traditional braces, including: 
Easily removable

Improved self-confidence

Less irritating 

Emergency situations are less frequent 
It is easy to brush and floss with Invisalign Teen because you can easily remove it. In addition, it enables teens to eat their favorite foods without worrying about getting stuck in traditional metal braces. 
A major advantage of clear aligners is that they are nearly invisible. In this way, teenagers can feel more autonomous during their orthodontic treatment. In addition, your teenager can boost their self-esteem and confidence with Invisalign Teen without worrying about the social stigma associated with metal braces.
The Invisalign Teen system is also less irritating than traditional metal braces. In addition, it is a more comfortable tooth straightening option, without wires and brackets rubbing against the mouth's soft tissues. 
Finally, braces can sometimes develop broken wires and cracked brackets. Invisalign Teen keeps you from taking your teen in for emergency appointments due to brace malfunctions. 
Although Invisalign Teen aligners offer many benefits, they do not cost much more than traditional braces. The cost of Invisalign Teen varies from $4,000 to $6,000. An exact price quote can only be provided after an orthodontist consultation. Additional financing options may also be available through your insurance plan. 
Who is Not a Good Candidate for Invisalign?
Some people are not considered good candidates for Invisalign or SPARK aligners. For example, you must get treated if you suffer from active gum disease or cavities before starting orthodontic treatment. 
Furthermore, Invisalign aligners will not be able to correct severe dental problems that require mouth surgery. Among these conditions are large overbites requiring orthodontic treatment. 
Dental implants, bridges, and TMJ issues may complicate Invisalign treatments, but they are not disqualifying. If your teeth are tiny, eroded, or misshapen, you may need dental work, but orthodontists can sometimes work around these issues with invisible aligners. 
Smokers who will not stop smoking during their treatment process should also avoid Invisalign aligners. Aligners can become stained and unattractive if they are exposed to smoke. 
Invisalign and SPARK aligners can only be effective if patients are motivated and disciplined enough to stick to the treatment plan. Clear aligners are unsuitable if you cannot wear them for at least 20 hours daily. It is easier for a patient to take control over their oral health treatment with Invisalign, but it is still essential to follow the instructions given by their dentist. You may have to pay for expensive dental corrections to rectify treatment process mistakes if you fail to wear your Invisalign aligners.  
Who is a Good Candidate for Invisalign?
Many orthodontic problems can be corrected with invisible aligners, including: 
Overbite 

Underbite 

Gaps 

Overlapping or crowded teeth 

Open bite 

Crossbite 
You can achieve straight teeth and improved gum health with invisible aligners! Invisalign is a terrific alternative to other teeth straightening options, assuming you are willing to stick to your treatment plan. 
When it comes to minor orthodontic treatment, Invisalign aligners are a great option. Despite not being recommended for more extreme cases, Invisalign can still straighten your smile with the help of the right orthodontic professional. 
As a result, traditional braces may be the only option for the following conditions:
Existing bridgework 

There is a considerable misalignment of the bite along the back teeth 

The teeth need to be repositioned vertically
Unsure About Being a Candidate for Invisalign? Take This Invisalign Candidate Quiz!
Check out the Invisalign candidate quiz to see if you're a good candidate!
This quiz aims to give you an overview of your candidacy. In addition, you should schedule a consultation with Dr. Lee if you are interested in exploring Invisalign options for crooked teeth.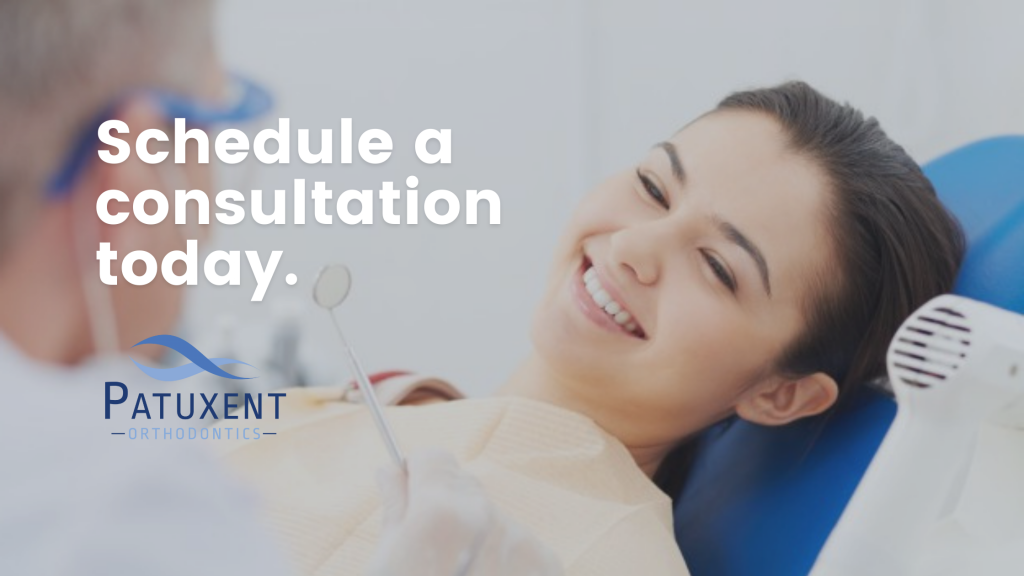 Start Your Invisalign Treatment at Patuxent Orthodontics!
Contact Patuxent Orthodontics if invisible aligners are the solution to your dental woes. Whether you want to learn more about the benefits of invisible aligners or have questions about the process, use our live chat or call (240) 802-7217 or send us a message through our Contact Us page to connect with our friendly staff today and book a free consultation! Our office, located at 44220 Airport View Dr., Hollywood, MD 20636, proudly serves Maryland's Patuxent area, as well as the Greater Washington DC area. So, if you're residing in Hollywood, Wildewood, or Leonardtown and are looking for one of the best orthodontists in Maryland, don't hesitate to visit our office! We also invite you to keep up with our blog to get answers to many of the frequently asked questions about maintaining sparkling oral health and follow us on Facebook and Instagram to become a part of our smiling community!
References
Le, Tri. "Ideal INVISALIGN Candidates Share These 8 Things – Are You a Candidate?" Bunker Hill Dentistry, Bunker Hill Dentistry, 30 Sept. 2022, www.bunkerhilldentistry.com/2021/05/25/ideal-invisalign-candidates/. Accessed 19 Dec. 2022.
"Orthodontic Articles in Maryland." Labbe Family Orthodontics, 24 Aug. 2022, www.labbefamilyortho.com/patient-zone/ortho-info/are-you-a-candidate-for-invisalign/. Accessed 19 Dec. 2022.
Admin, Whiteboard. "Am I a Candidate for Invisalign?" Stiles Dental Care, www.medfordsmiles.com/2020/04/am-i-a-candidate-for-invisalign/. Accessed 19 Dec. 2022.